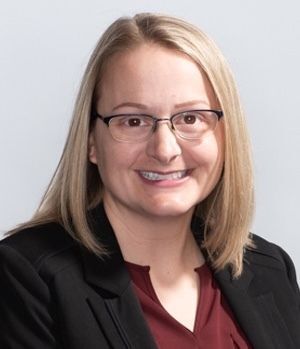 The Eudora Schools Foundation is thrilled to announce the appointment of Monica Dittmer as its new Volunteer and Program Coordinator. Monica brings over two decades of profound experience in youth development and operational leadership from the Boys & Girls Club of Lawrence.
Monica is a dynamic professional who has dedicated 22 years to the Boys & Girls Club, where she most recently held the position of CEO. During her illustrious tenure, Monica has been instrumental in enhancing organizational efficiencies and bolstering program attendance significantly. She played a crucial role in operationalizing equity within the organization and has managed diverse roles, embodying versatility and an unmatched passion for community service and youth development.
Expressing her enthusiasm for her new role, Monica said, "This position with the Eudora Schools Foundation really piqued my interest. Coordinating programs and volunteers allows me to merge some of my passion for service with my experience in program development. Not to mention the added opportunity to be more present for my four children who are growing up as proud Cardinals."
Monica is excited to embed herself more deeply in the community where she resides and is raising a family. Her strategic vision and immense experience will be pivotal in steering the programs at Eudora Schools Foundation toward new horizons of success and community impact.
She continued, "I am excited about the opportunities that are on the horizon for this community and school district, and I really feel that my strengths can be utilized to further support the work of the Eudora Schools Foundation for students and educators."
Monica's decision to join the Eudora Schools Foundation marks a significant milestone in her career, signifying a convergence of her professional expertise and personal passion. Her leadership is poised to make a remarkable impact, driving the Foundation's mission forward and supporting the educational community in Eudora more robustly.
The Eudora Schools Foundation is a nonprofit organization 501(c)(3) that generates resources, builds relationships, and champions public education in Eudora public schools. Founded in 2006, the Foundation exists to enhance the quality of education through partnerships with the community. Expenditures are primarily directed toward enhancing classroom instruction and impacting the broadest number of Eudora students. https://www.eudoraschoolsfoundation.org
###