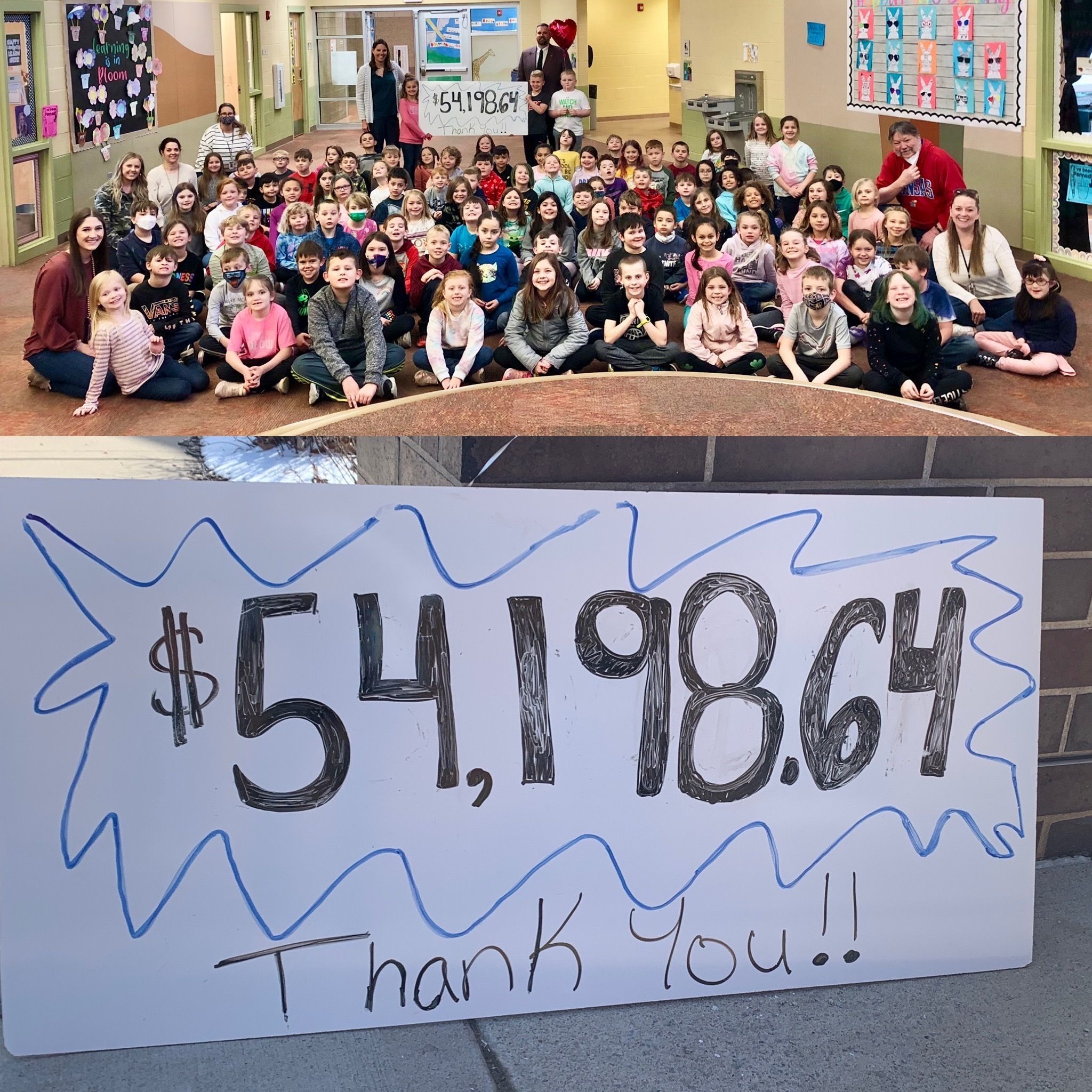 The Eudora Schools Foundation has raised more than $54,000 from the second annual ESF Give Day on March 1st. The total includes donations received from February 13 to March 4th. 
"A special thanks to our wonderful community for, once again, stepping up to make this happen.  Our community's support of our foundation is a testament to their commitment to our youth," said, Tony Barron, ESF Board President. "Our fundraising goal was exceeded by this community working together for our students. I am grateful and proud to be a Eudora community member. Thank you!"
The amount raised includes $5,000 in matching gifts from campaign sponsors - Mainstreet Credit Union, Central Bank of the Midwest, Hellas Construction, Piper Sandler, INTRUST Bank, Ranjbar Orthodontics, and Anthony Brown-Farm Bureau. In addition, more than $3,000 was donated from student coin drives across the district.
The ESF works closely with administration and teachers to set funding priorities with the overall goal of enriching student experience, rewarding teaching excellence, and working to make our Eudora schools the very best. 
 "We are grateful for every single one of our donors. Our community rallies around every one of our Eudora students supporting them. Our community is incredible," said, Shanda Hurla, ESF Executive Director. "We take seriously the responsibility of being good stewards of our community's donations and work equally hard to meet the needs of our students and teachers; support classroom innovation; and invest in district initiatives."
The Eudora Schools Foundation is a nonprofit organization 501(c)(3) that generates resources, builds relationships, and champions public education in Eudora Public Schools. Founded in 2006, the Foundation exists to enhance the quality of education through partnerships with the community. Expenditures are primarily directed toward enhancing classroom instruction and impacting the broadest number of Eudora students.
###