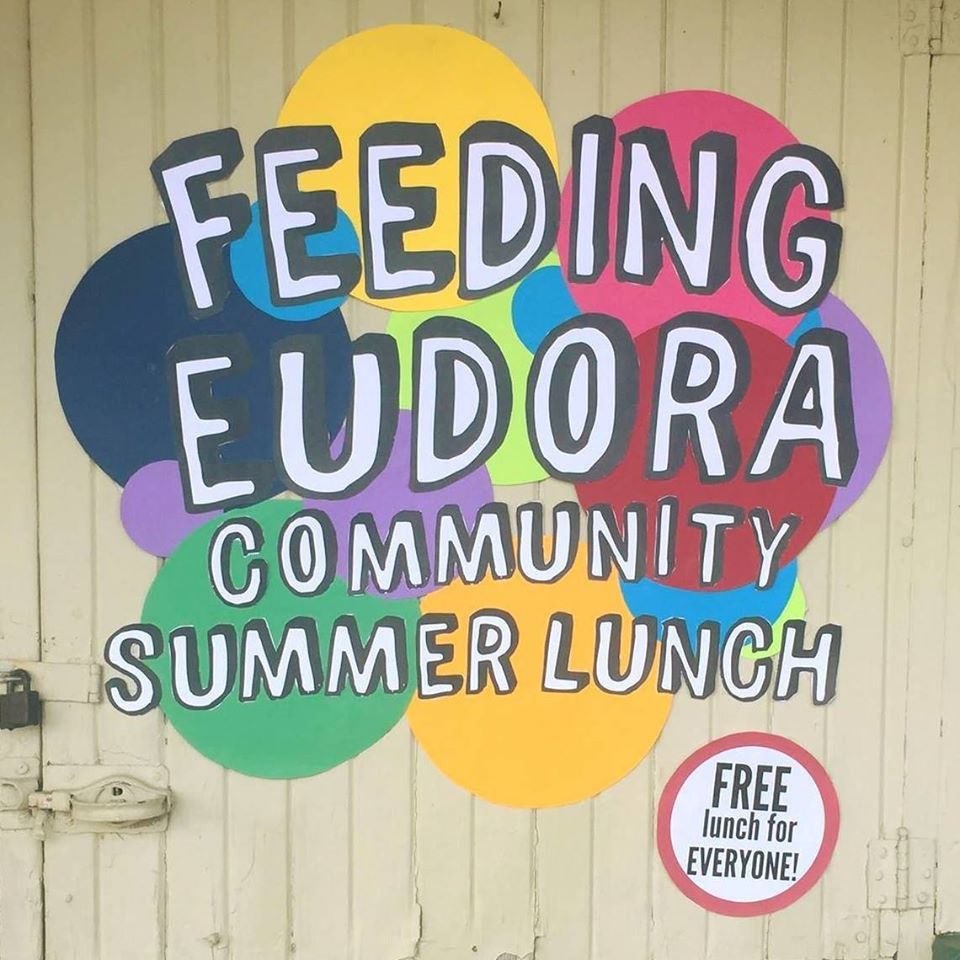 Eudora Schools Foundation is pleased to announce it has received a $5,000 grant from the Douglas County Community Foundation and a second grant of $9,690 from the Kansas Health Foundation and Sunflower Foundation to support summer food initiatives for Eudora students during the COVID-19 pandemic.  
These funds will provide meals for students starting July 1st until school resumes in August. The Eudora School District has provided extended food service to students through the end of June and has worked to transition food services to the Feeding Eudora program for the remainder of the summer.
During the COVID-19 pandemic, unemployment in Kansas has reached record numbers, and as a result, many families are needing food assistance. The Eudora Schools Foundation felt it was essential to work with Feeding Eudora to secure additional funding to support free meals for our students for the remaining summer months. The grant funding also provides students with take-home fresh fruits and vegetables from local farms.
"We are beyond grateful for the support from the Kansas Health Foundation, the Sunflower Foundation, and the Douglas County Community Foundation to help us feed our Eudora kids all summer," said Shanda Hurla, executive director of the Eudora Schools Foundation. "The assurance of knowing that our students are getting at least two meals a day, in addition to once a week, having the opportunity to take home fresh produce from area farms is a huge positive for our families that are managing and navigating all the stresses during this unprecedented time."
Feeding Eudora begins Wednesday, July 1st at CPA Park in downtown Eudora. Meals will be served from noon-1 p.m., Monday through Friday. Students will receive one hot-meal and an additional stable-shelf meal each day. On Wednesdays, starting July 8th, students will have the opportunity to take home fresh produce. Feeding Eudora is coordinated through the Eudora Community Library with support from many area churches and community organizations, including Harvester's Kid's Café.
"Feeding Eudora's success this summer wouldn't be possible without all the local collaboration and the bigger support from several local and state Foundations. In addition, there are countless volunteers that work hard to provide meals for our students. We are so appreciative." said Hurla. 
The Eudora Schools Foundation is a nonprofit organization 501(c)(3) that generates resources, builds relationships, and champions public education in Eudora Public Schools. Founded in 2006, the Foundation exists to enhance the quality of education through partnerships with the community.
###