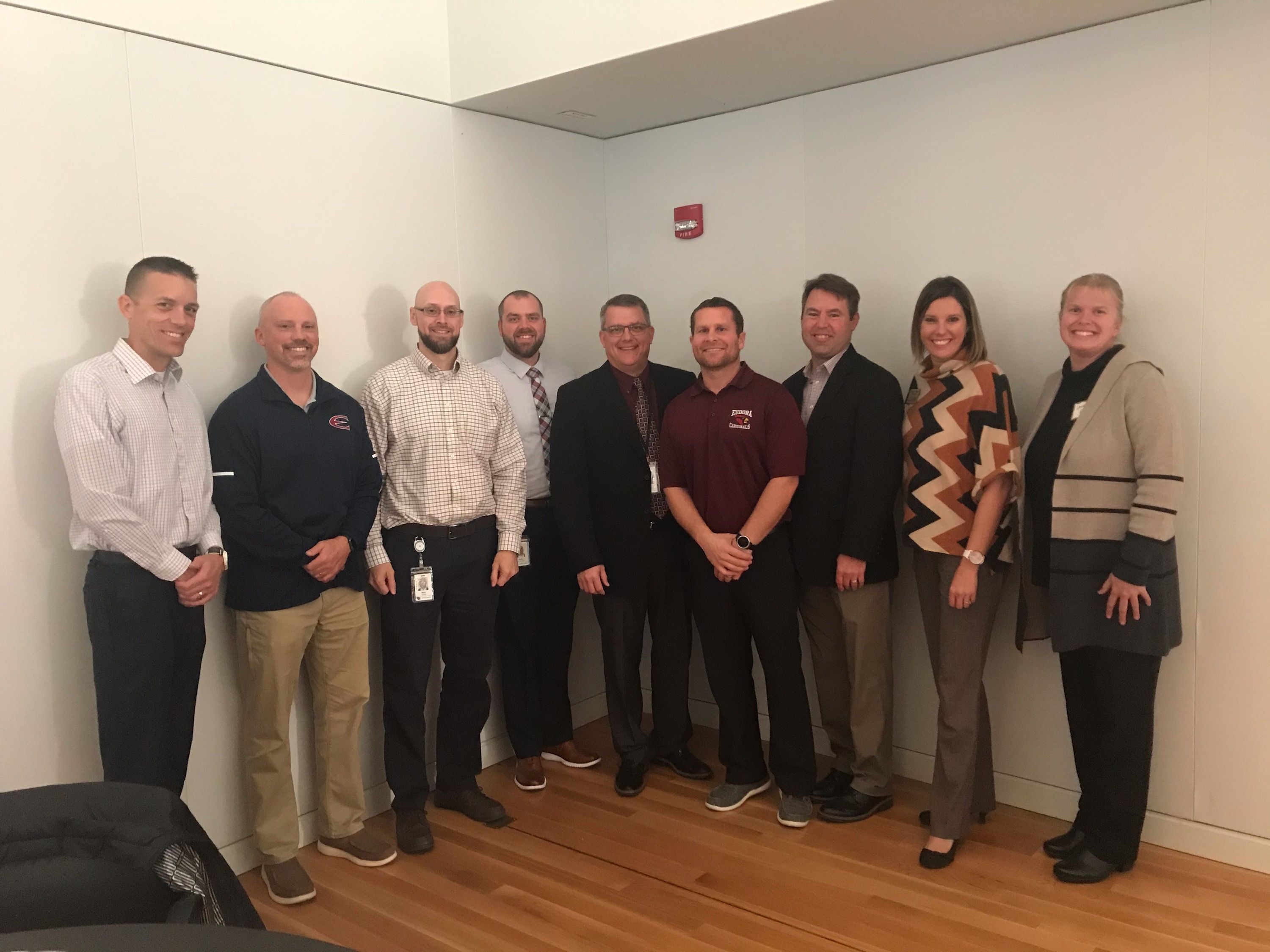 Friday, November 15, 2019; Eudora, KS: The Eudora Schools Foundation (ESF) is pleased to announce that it has received a $11,000 grant from the Douglas County Community Foundation through their LiveWell grant program.
The grant provides funding to bring "Cardinal Cycling to both Eudora Middle School and Eudora High School. This program will allow EMS students to bike during physical education class and allow the new EHS Cycling Club to utilize the bikes for students who are not able to bring their own bikes to school. In addition, the grant funds Cardinal Indoor Play Blocks at the Eudora Early Education Program with the goal of empowering young students to design and create their area of play.
These two projects are made possible with partnerships with the Eudora School District, the Douglas County Community Foundation, and LiveWell Douglas County. The ESF is pleased to work with the school district staff to achieve the goals of students gaining more physical fitness during the school day as well as foster a healthier lifestyle.
EMS and EHS students will be able to ride the bikes on several of the surrounding trails. When the weather is too cold or wet, students can use the bikes indoors with a stationary bike apparatus. A special Surrey four-passenger bicycle will be use to ensure that students with special needs can also participate in the class or cycling club activities.
"With this equipment our physical education teachers will be able to teach our students bicycle safety, physical fitness, and provide some students the opportunity to learn how to ride a bike," said Jeremy Thomas, EMS Principal. "Everyone knows that physical fitness improves mental health, but being able to get outside and enjoy cycling only helps magnify those benefits to our students."
The Cardinal Indoor Play Blocks allows preschool students to use large foam blocks to design and create during recess, but also allows students the ability to design project for STEM work time as well. These blocks will be used throughout the school year by the preschool students encouraging them to get up and be active during the school day. This motor skills opportunity is essential for these young students' development. Students will be able to design forts, rivers and streams, and many more designs from their own imaginations.
"We are extremely excited about the addition of the Play Blocks to our preschool, and can't wait to see our students engaged in active learning. The blocks will allow our preschoolers the opportunity to create, think critically, and collaborate in ways that they have never been able to before," said Keith Wohlgemuth, EES Assistant Principal. 
"We are grateful for the resources and the support that the Douglas County Community Foundation invests in our community and schools. They are truly making a difference to support positive initiatives for our students and their families – they are a terrific district partner," said Shanda Hurla, ESF Executive Director.
The Eudora Schools Foundation is a nonprofit organization 501(c)(3) that generates resources, builds relationships, and champions public education in Eudora Public Schools. Founded in 2006, the Foundation exists to enhance the quality of education through partnerships with the community. By supporting the ESF, the entire community is contributing to every Eudora student's success.
###