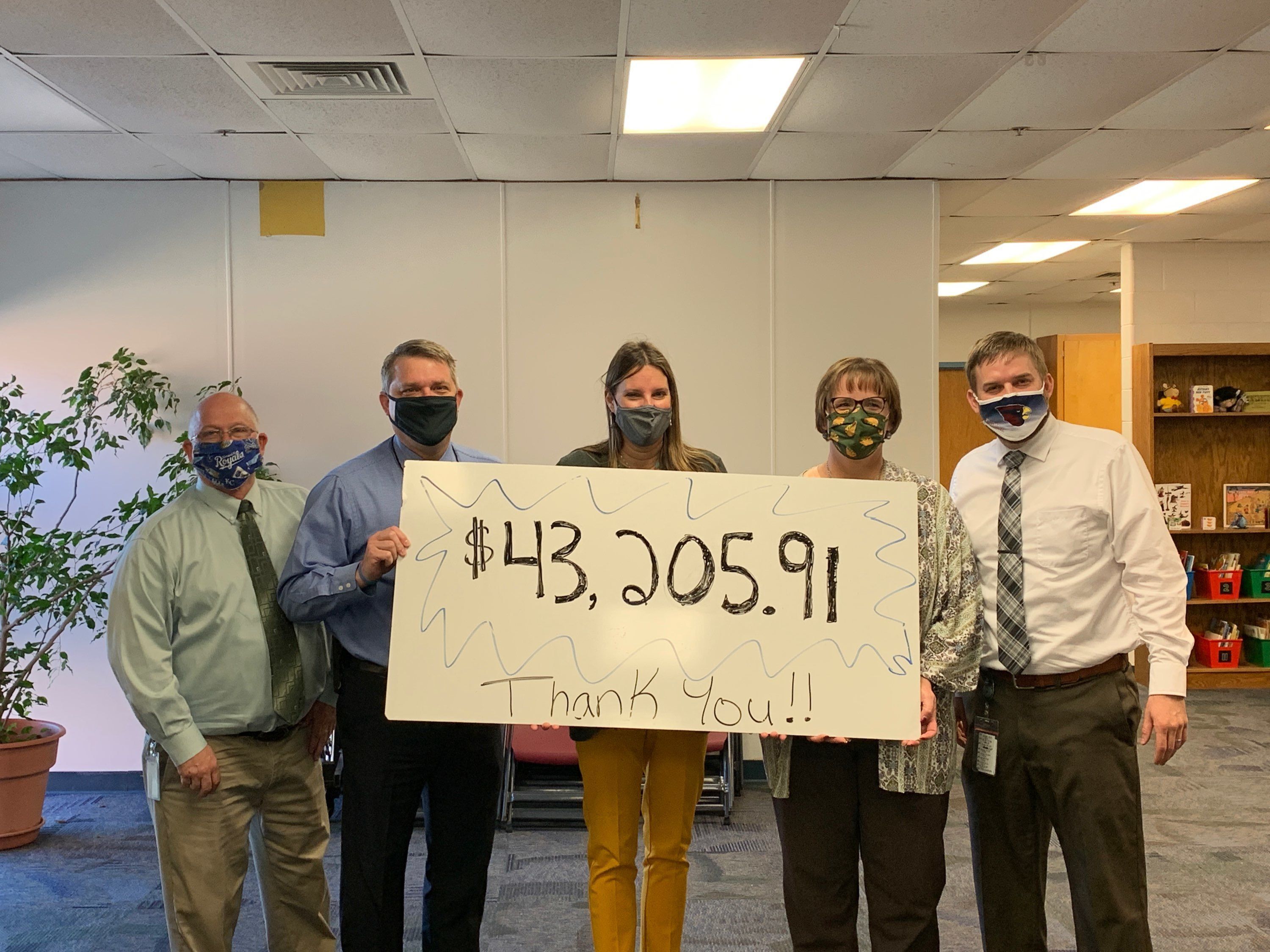 The Eudora Schools Foundation (ESF) has raised more than $43,000 from the first-ever ESF Give Day on March 2nd. The total includes donations received from February 23 to March 5th. 
"Our initial goal was $15,000 for ESF Give Day. What was actually raised  was better than we ever dared to imagine," said Matt Bova, ESF Board President. "You hope for the best and you believe you can reach your goal, but Eudora lapped it by a mile. We are all smiling and grateful here! I hope people understand that their generosity will make it so much easier for us to plan ahead. We will be looking for opportunities to honor our donors' intentions and put these dollars right back into classrooms."
The amount raised includes $3,000 in matching gifts from campaign sponsors - Mainstreet Credit Union, Central Bank of the Midwest, and Glaser Williams. In addition, more than $4,000 was donated from student coin drives across the district.
The ESF works closely with administration and teachers to set funding priorities with the overall goal of enriching student experience, rewarding teaching excellence, and working to make our Eudora schools the very best. 
 "We are grateful for every single one of our donors. Our community is incredible," said, Shanda Hurla, ESF Executive Director. "We take seriously the responsibility of being good stewards of our community's donations and work equally hard to meet the needs of our students and teachers; support classroom innovation; and invest in district initiatives."
The Eudora Schools Foundation is a nonprofit organization 501(c)(3) that generates resources, builds relationships, and champions public education in Eudora Public Schools. Founded in 2006, the Foundation exists to enhance the quality of education through partnerships with the community. Expenditures are primarily directed toward enhancing classroom instruction and impacting the broadest number of Eudora students.
###